Now..to show off my Clone Troopers..haha..clones..once you start, you can't stop! geez..how true..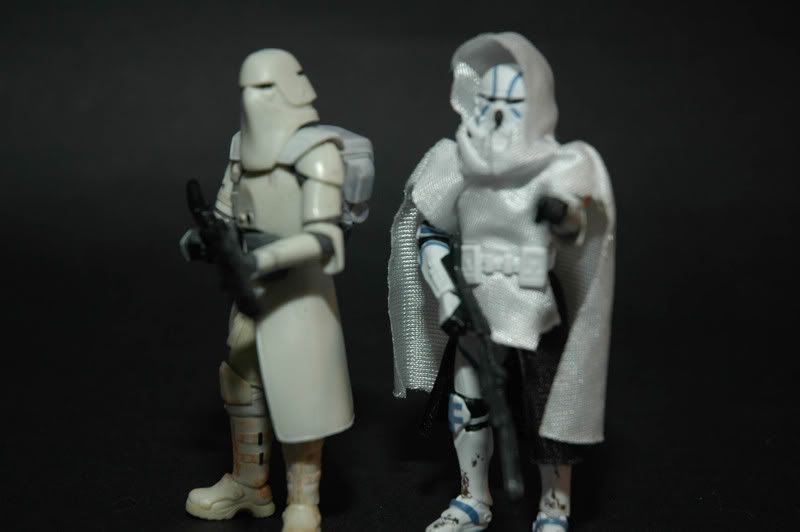 In Clone Wars, Commander Keller is the leader of the special division of clone cold assault troopers. With him, is his snow trooper standing on his right. Got them with a comic.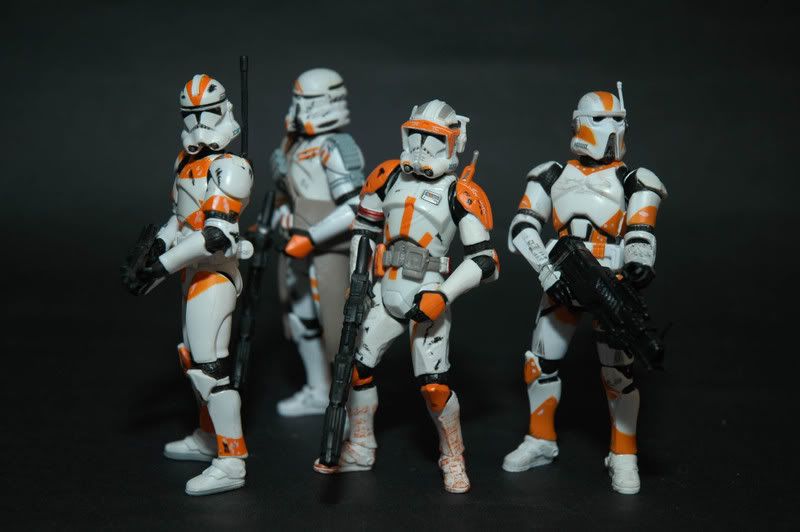 The 7th sky Corps led by Commander Cody (2nd from right). Obi wan Kenobi is the jedi who led this team to track down General Grievous. Upon receiving Order 66, Cody ordered his troopers to shoot obiwan down. But Obi Wan managed to escaped.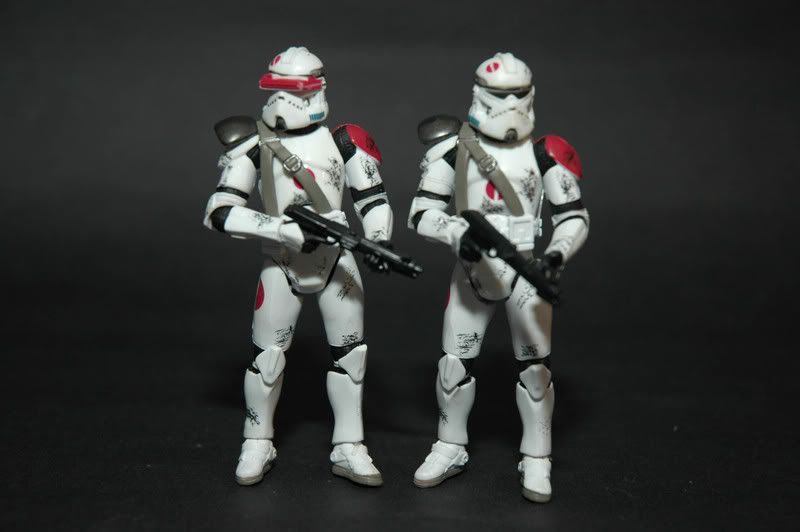 91st Recon Corp. Led by Commander Neyo. Neyo is on the right. Nice head sculpt. One of the more movie accurate leaders available then.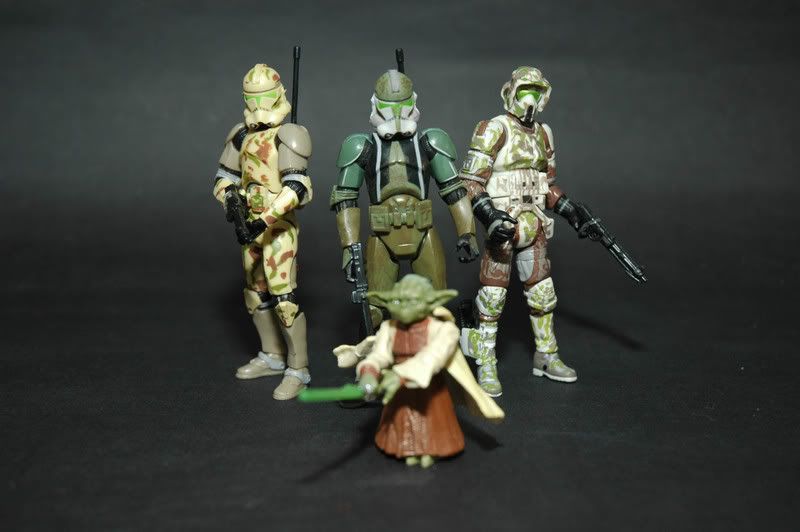 In the battle at Kashyyyk, Commander gree led his swamp troopers alongside Yoda. When order 66 was passed down, Gree had a failed attempt to kill Yoda as the master himself sensed a disturbance and was able to behead Gree before he could even kill Yoda. In pic, From left, Kashyyyk Trooper from Order66 pack, Commander Gree and Swamp trooper. Gree has been reissued to be more movie accurate and I hope to get him!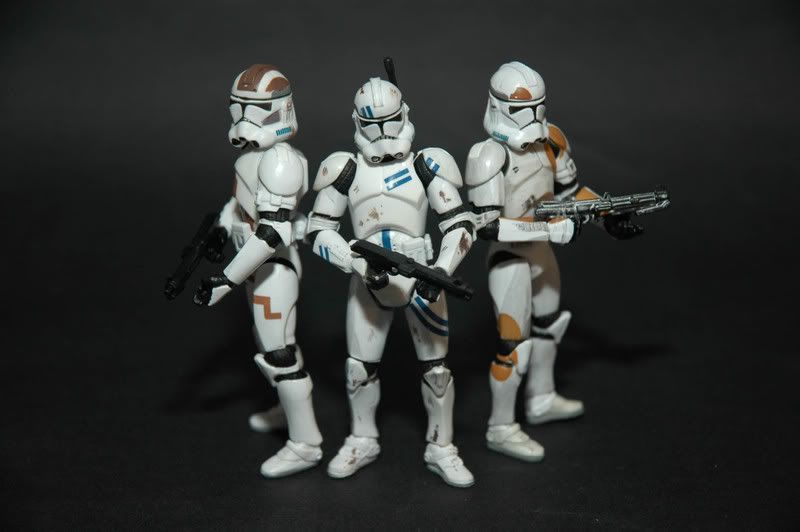 Troopers from Combat Enginner, 5th Fleet and 38th Armoured.
Trooper and pilot from the ARC 170 Squadron. This was from an exclusive set.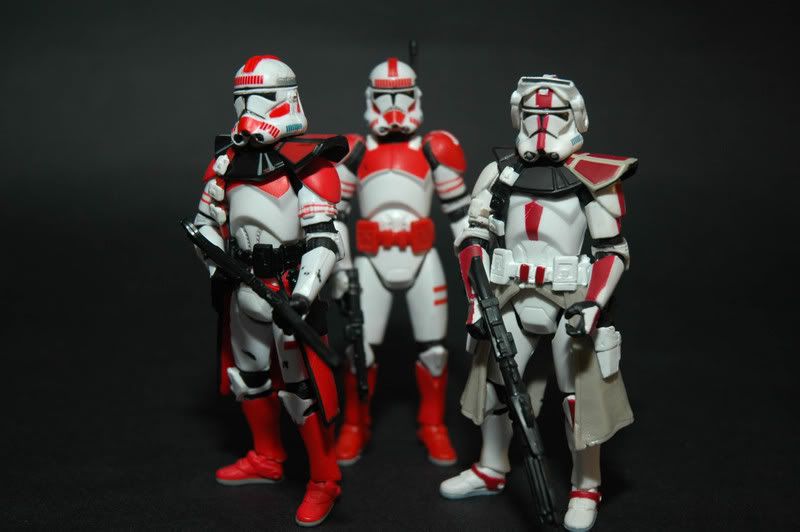 Shock Troopers. Commander Thire with his shock trooper. Also in pic, from Hawkbat batallion, Commander Deviss, who later was promoted to lead one of Bly's legion.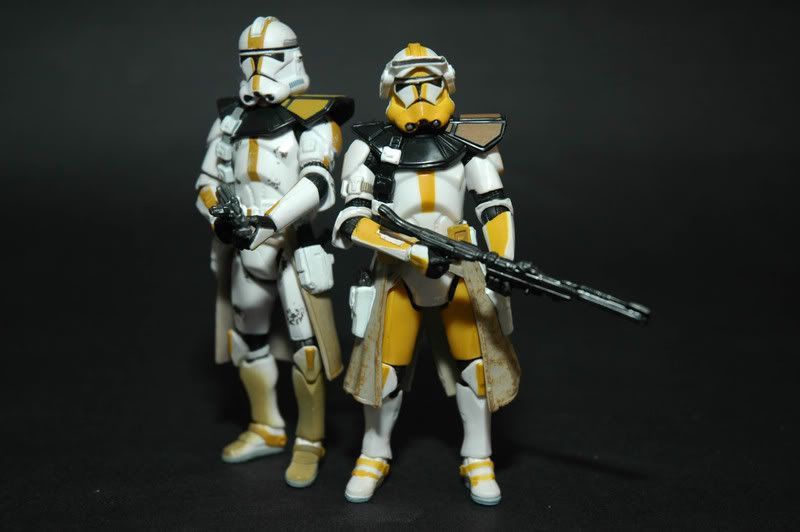 327th Star Corps with Yellow clone trooper and Commander Bly.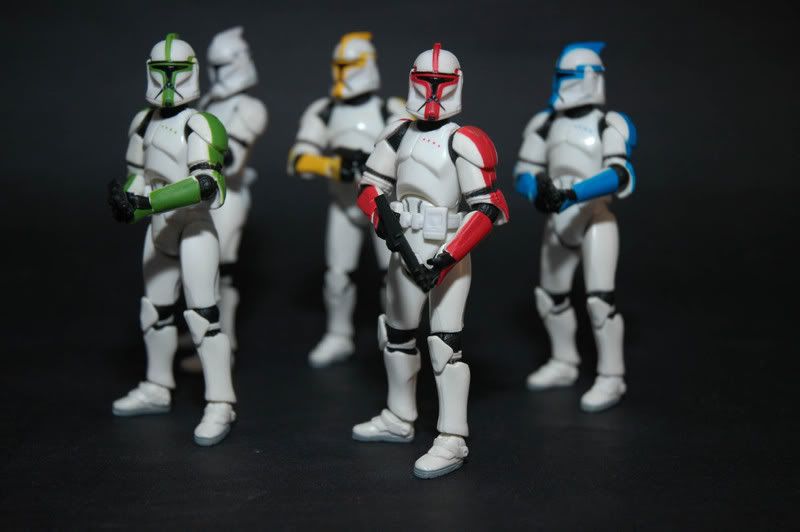 Phase I Troopers. The colours denoit the rank with White being a private, Green denotes sergeant, blue denotes Lietuenant, Red denotes Captain and Yellow denotes Commander.
Will add some more when I have the time...many more to go!!